Summer Time Fun Outdoors At Home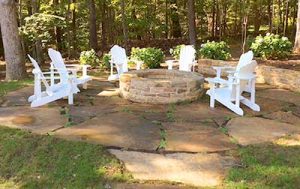 Summer is the time to spend together outside with your friends and family. By making your home a place to entertain and enjoy the great outdoors, the addition of a patio and grill can only help that notion.
Built to last. your new outdoor living space will provide enjoyment for years to come. Contact Ratcliff's Masonry to learn how to transform your yard into terrific family fun.