Ratcliff's Masonry Services
We offer masonry services throughout Loudoun, Clarke, Fauquier and Prince William Counties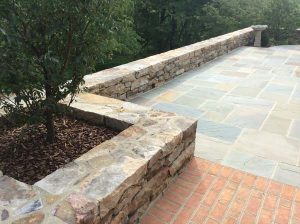 Ratcliff's Masonry has specialized in new construction, traditional stone masonry and restoration preservation in stone and brick for more than 30 years. Whether you need retaining walls, walkways, fireplaces, patios, or block foundations, Ratcliff's Masonry has you covered.
Our professional services in new construction, restoration and preservation include, consultation, site inspection, analyzing the best approach, and then proceeding to construction or repair of the site according to specifications. Ratcliff's Masonry carries a long history of success in Northern Virginia in both new and old construction.
Ratcliff's Masonry can create your desired patio with flagstone, patterns, irregular shapes, blended with surroundings, or casual with a wide range of materials of your choosing. We can blend your pools, backyard and outdoor living space with your landscaping.
Ratcliff's Masonry will design and build the inside and outside of the fireplace that best fits your property and style. We can create both indoor and outdoor fireplaces that you can use during any season. Indoor fireplaces come with a wide assortment of design approaches whether you need a whole new structure or repair. Outdoor fireplaces allow for much more use of your patio and living space outside.
When it comes to creating a retaining wall, they can be both decorative and structural. The client can choose from a wide variety of colors, textures, and materials that allows for the retaining wall to accentuate the property with flair.
Walkways
Ratcliff's Masonry can create a unique walkway with brick, pavers, flagstone, or any other beautiful materials that fit your needs. Modern walkways can be used to connect one part of your property to another. For example, linking your unattached garage to your side door, connecting your patio to our backdoor, or a simple addition of a decorative element to your property.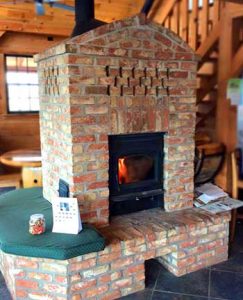 New Construction
If you are looking for new construction with a barn, house, walls, patios, etc, our team specializes in traditional 8 inch stone and brick masonry.